Small-sized Wheat Processing Equipment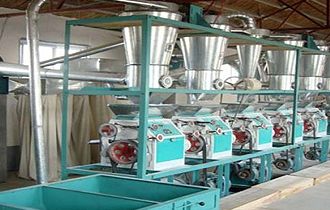 Cyclone for wheat flour extraction equipment
  Advanced cleaning process is adopted for the equipment. As for flour milling process, double-roll grinding and cyclone for flour extraction and grading are adopted. Wheat husk is separated from wheat core. High-grade flour and all-purpose flour can be produced, and the quality is satisfactory.The equipment is featured with compact structure, stable performance, easy operation, etc.It is suitable for flour exchange and marketing by urban and rural individuals.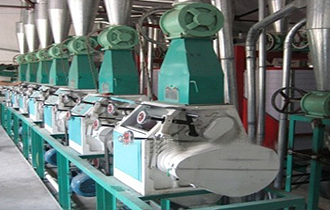 Floor type plansifter wheat processing equipment
  Advanced cleaning process is adopted for the equipment. As for flour milling process, double-roll grinding, plansifter for flour extraction, original screen for grading and wheat husk separated from wheat core are applied. Flour quality is satisfactory, and graded flour can be produced. The equipment has high degree of automation and stable performance. Too high plant is not required, and only operator is needed for operation.It is featured with small investment and quick returns, which, therefore, becomes a kind of ideal equipment for medium and small-sized flour mills.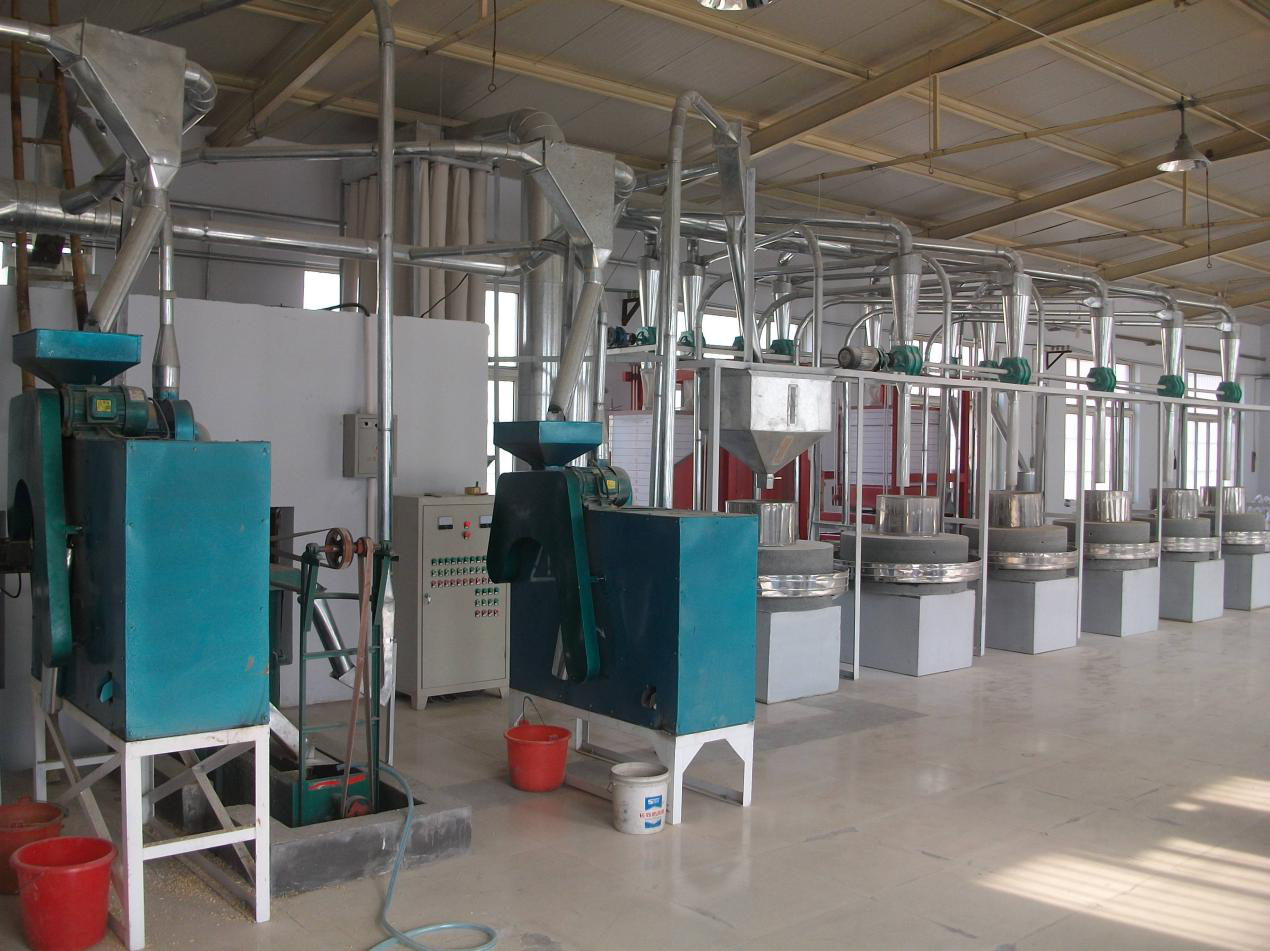 Stone mill for wheat processing equipment
  Our company is the first one in the country to promote the modern cleaning-weighing integrated automatic equipment which is combined with ancient stone mill. It is provided with fully-automatic production process, rotates at a low speed and carries out milling at a low temperature, which can help to keep the original color, fragrance and various nutritional ingredients of unprocessed grains, as well as avoid destroying the nutrition of unprocessed grains and flour quality, which, however, may be caused due to high temperature during mechanical milling. The processed grains have original fragrance; besides, the protein and carbohydrate of wheat can be kept. Through test, the content of Vitamin E of the flour milled by stone mill is 21 times as much as that of modern electrically-milled flour; therefore, the new-type wheat flour mill is a product which combines the traditional stone mill process with modern technologies in a perfect way.
Stone mill single-unit
  1、Stone mill is made of natural green sandstone which is hard, tough, and rich in calcium, ferrum, zinc, selenium, etc.; it has high abrasion resistance and is free of scaling-off phenomenon; and the flour milled with it is pretty fine.
  2、Wind energy is applied for feeding, and automatic circulation & separation can be achieved, which, therefore, can help to save labour force; besides, the performance is stable and reliable. The whole set of equipment is featured with reasonable and compact structure and easy operation & maintenance.
  3、Only one person is needed for operation; one set of equipment has several functions; feeding and separation as well as flour sifting can be conducted automatically
  4、Multi-purpose: it can be used for processing of wheat, corn, broomcorn, buckwheat, oat, soybean, etc.
  5、Milling at a low speed and temperature can guarantee original taste and flavour. Starch will not be cured or burnt; protein gluten will have no change; vitamin and microelements will not be destroyed; and nutritional ingredients can be kept.
  6、 Stone mill is rich in various mineral microelements; when grains rub naturally with stone mill, mineral nutrient elements are taken into the unprocessed grains and mixed with the grains naturally, which makes the grains more nutrient.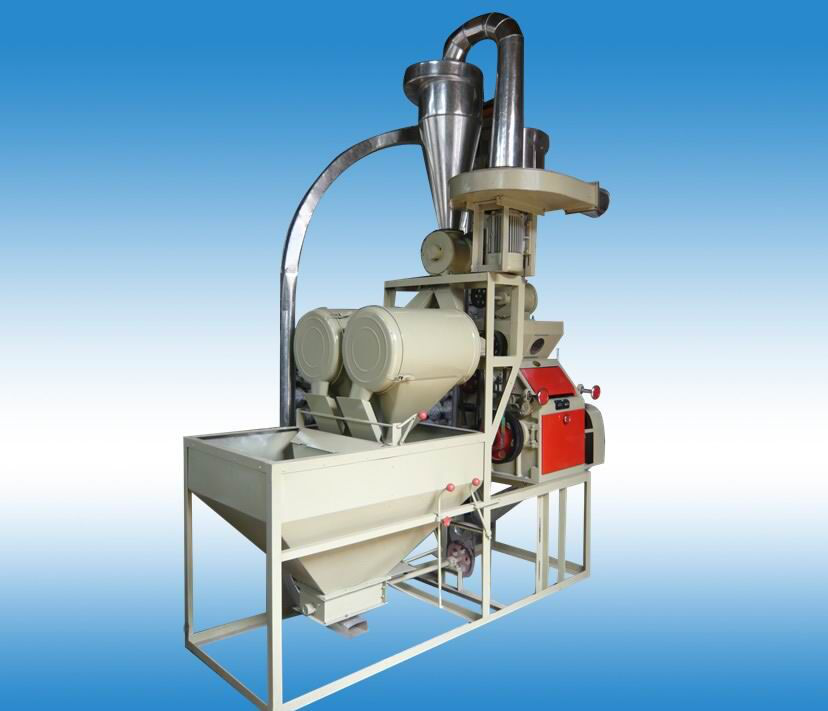 Horizontal double-sieve single-unit
  This type of unit can be used for material processing of individual households, as well as processing of other coarse cereals in food factories, such as corn, broomcorn, soybean, etc. With lifting via wind power, double-roll grinding as well as screening applied in this type of unit, it is provided with advantages such as high production efficiency, good flour extraction performance, flying flour-free, low energy consumption, easy operation and maintenance, etc.
Model
Parameter
Output (24h)
Power (kw)
Weight (kg)
Boundary Dimension (mm)
6F35
0.3
9.7
800
2450×1000×3500
6F40
0.35
13.2
1000
2450×1000×3500
6F50
0.5
17.2
1500
2550×1000×3500