FFPS series wheat-bran brushing machine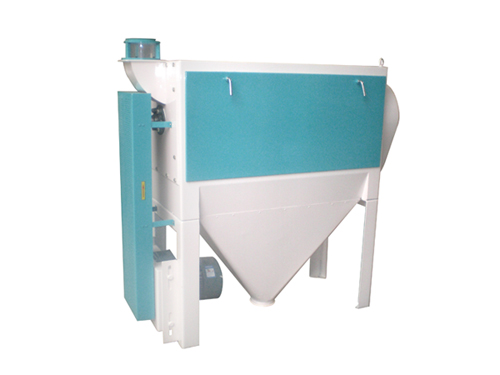 Explain:
  This series of equipment is used in flour mill to process the materials sifted from all materials of the milling system, as well as the bran sifted from the last materials of each system. It can relieve the milling load and increase the output of the system, and it is a kind of special equipment to improve flour extraction rate.
  Characteristics:
  1、Electronic laser is adopted for accurate feeding, and electrostatic spraying process is adopted, so the surface color is bright and no discoloration occurs for a long time.
  2、It is featured with compact and simple structure, light weight and easy operation.
  3、Material processing is conducted in a closed way, and no flying dust is found.
  4、It is easy to operate and maintain the equipment.
  Technical parameters:
Item

Model

FFPS45×1

FFPS45×2

Sifter diameter (mm)

450

450

Sifter length (mm)

1240

1240

Sifting area (㎡)

1.56

2×1.56

Space between plate and sifter (mm)

10

10

Main shaft speed (r/min)

430

430

Power (kw)

2.2-5.5

2×(2.2-5.5)

Output (kg)

1250-1900

2500-3800

Boundary dimension (L × W × H) mm

1760×750×1660

1760×1500×1660

Weight of the unit (kg)

420

840