TYQDZ series mobile vibrating cleaning sieve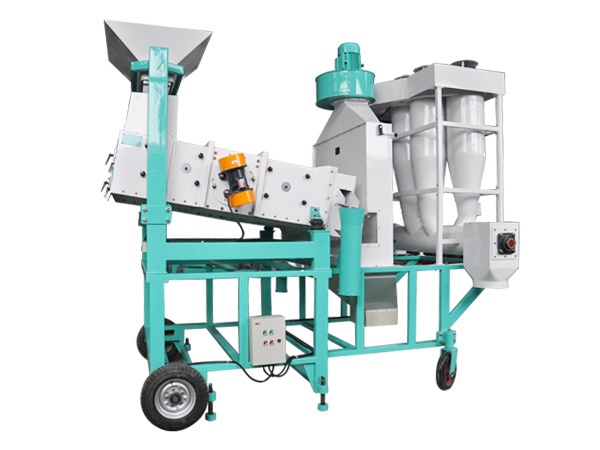 Explain:
  Mobile vibrating cleaning sieve is a kind of ideal equipment used for grain cleaning and impurity removal during grain purchasing and storage, as well as grain cleaning before processing. Cleaning of different kinds of grains can be achieved by replacing different meshes. It can serve outdoors under local climate and environmental conditions; besides, under load, it can remove the impurities among grains constantly, steadily and reliably.
  Characteristics:
  1、It is used for impurity removal for grains with relatively high cleaning requirements.
  2、With an impurity removal rate of over 99%, it is more suitable for grain cleaning during storage.
  3、Dust at the operation site is reduced, improving the working environment greatly, which is good for workers' health.
  4、Because of its reasonable design, it can be moved flexibly and easily.